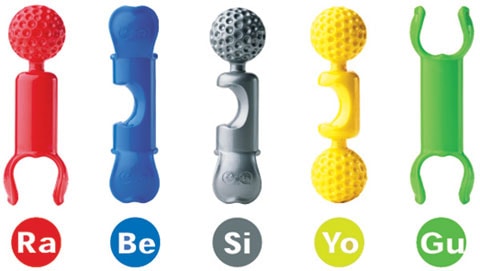 ZOOB® is the first construction toy based on things that grow, from DNA to dinosaurs.
Primordial, LLC.
Helped start things up in San Francisco, CA.
1995-1999.

Co-developed ZOOB concept
Co-designed ZOOB system
through production manufacturing.

Award, I.D. Magazine 45th Annual
Design Review
Design Distinction – Consumer Products.
Department Head,
Graphic Design
Managed production of all graphic design,
including packaging, sales and
marketing collateral and corporate ID.
Art Direction
Developed methodologies to teach and communicate the Zoob system with printed instructions. Art directed and produced over a dozen unique instruction books.
Product Design
Designed and developed Zoob Wheels
and related products.
Packaging Design
& Production
Designed and produced promotional items with partners such as GAP Kids and Disney Corporation.
Video Production & Direction
Produced "ZOOB TOONS" stop-motion animated video. Directed and produced "How To Zoob" instructional video.

Watch a video excerpt.